Are you making the profits that your business should ? The Collision business has changed dramatically over the last 20 years, and those changes are accelerating at a pace unlike ever before. The demands on updating equipment, training, certifications, and skilled labor are difficult to meet. Now you must make sure you are meeting the profit targets needed to sustain your business, and its demands for the future
Collision Repair Manager has a tool box full of ways to accomplish this and more. Hold your staff to these targets so your future is not just a dream but a reality.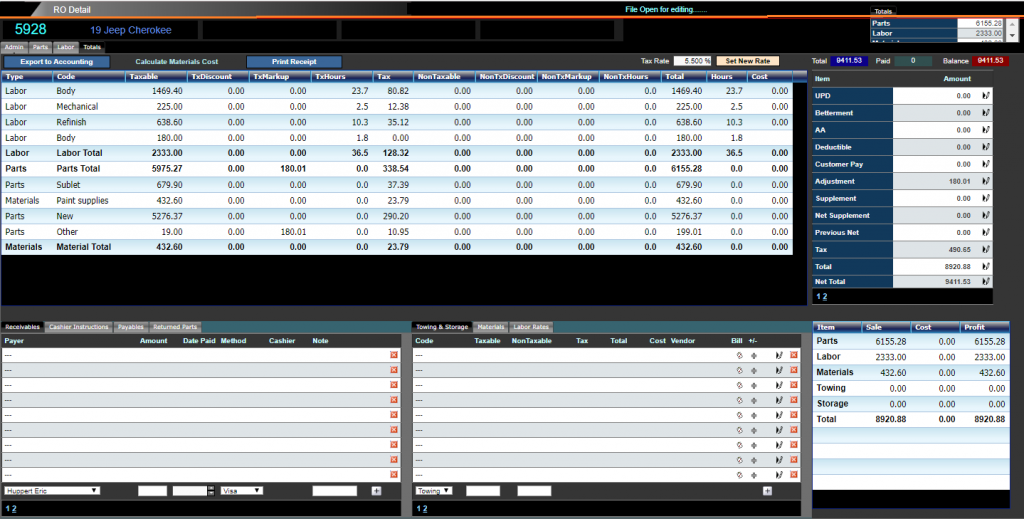 The system provides the details of how your business is performing and can do individual job analysis with targets that must be met to close the file, or requires your override approval.
There is no other system on the market today that has the power to transform your business future.