Managing parts in a collision center effectively and accurately is the lifeblood of the organization. Being able to order, receive, return parts and to handle the unexpected is key to using a management system.
Collision Repair Manager is the most robust parts processing system in the industry.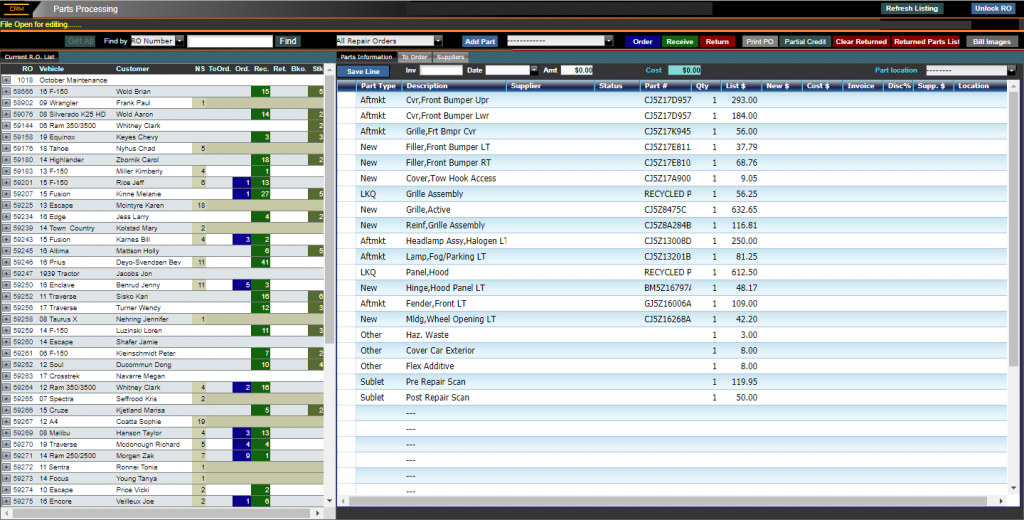 Send Parts information to your Techs on their phone, tablet, or workstation.
Track your profitability levels of any part type including OEM, Aftermarket, Used, Reconditioned, Opt OEM, Price Matched, and even Inventory Items.
Send to Accounting for better financial analysis.